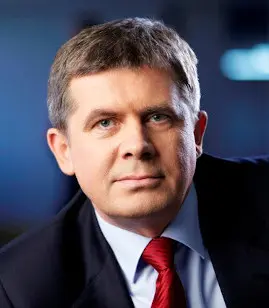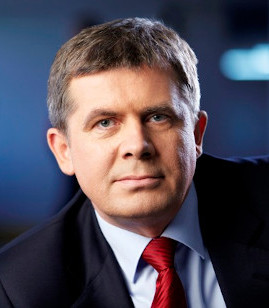 A manager specialising in conducting complex business and investment projects. He has several years of managerial and management experience in leading large teams and comprehensive processes – in both Polish and international environments.
He has successfully completed numerous optimisation and restructuring projects as well as large investment projects in listed companies with state funding and private companies.
Bernard Cichocki was responsible for the successful design and construction of Poland's first Sea Gas Terminal and the reception of the first gas tanker in the history of Poland.
He is an engineer by education, holds an MBA. A graduate of the Faculty of Power and Aeronautical Engineering of the Warsaw University of Technology, the SGH Warsaw School of Economics, the Business Academy, the Canadian International Management Institute, and the Kozminski University. A student and participant of numerous courses related to management and commerce in Poland and abroad.
Formerly professionally involved in the energy and fuel industry. He began his professional career in Gaspol S.A. (SHV Holding), where he advanced through his career path to finally reach the position of Chief Engineer at Gaspol S.A. (1992-2001). He worked on the Baltic Pipe project as a representative of the Danish side. He was responsible for investment and modernisation processes at Gaspol S.A. plants.
Vice-President and then President of ORLEN GAZ Sp. z o.o. in Płock (2002-2010).
As the President of Huta Stalowa Wola S.A., Bernard Cichocki and the Armament Inspectorate of the Polish Ministry of Defence signed one of the largest contracts in the history of the Polish defence industry for the delivery of "REGINA" battery command modules. During his term of office, an effective recovery programme was also carried out, thanks to which Huta Stalowa Wola S.A. generated the highest net profit since the 1989 economic changes. He has been the President of the KGHM ZANAM S.A. Management Board since 1 October.