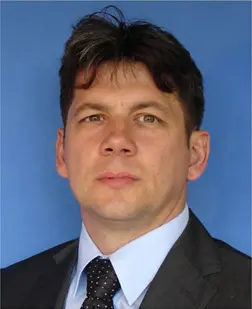 A manager specialising in supervising and managing finances of companies. He has frequently implemented financial strategies ensuring rapid and long-term development of many companies and has been the co-creator of strategies for maximising business potential and raising capital for companies or group of companies.
He is an economist by education, holds an MBA certificate. A graduate of the Faculty of Economic Sciences at the University of Warsaw, the Institute for Tax Studies, and the Warsaw Management University. A participant of numerous courses related to management, finance, strategies, and listing companies on the Warsaw Stock Exchange.
Over the last few years, he was involved in Huta Stalowa Wola S.A., where – holding the position of Financial Director followed by Member of the Management Board – he developed and implemented an effective restructuring plan, which led to a significant improvement and stabilisation of financial results and ensured financial liquidity in HSW S.A.
On 1 December 2018, Mr. Jacek Kosiński was appointed to the Management Board of KGHM ZANAM S.A. and given the function of Vice-President for Financial Matters.