Transport and freight forwarding services
KGHM ZANAM provides full logistic support for the entities of the KGHM Polska Miedź S.A. Group of Companies and offers transport and freight forwarding services for other business customers.
KGHM ZANAM offers comprehensive transport and freight forwarding services based on specialist equipment and a fleet of vehicles. Transport and freight forwarding services are rendered in Poland and abroad. KGHM ZANAM provides the following services:
licensed domestic and international transport of goods,
transportation of goods to EU countries and other European countries,
freight forwarding in the area of transporting goods in Poland,
transportation of dangerous goods and waste,
services related to low-loader transport of abnormal cargo,
escorting for services performed with specialist equipment,
crane services performed with mobile cranes having a lifting capacity of up to 200 t.
KGHM ZANAM has a car fleet and specialist equipment:
tractor units – EURO 5,
curtain universal semi-trailers, standard 24 t (curtainsiders),
semi-trailers (Zremb-type, with a load capacity of up to 60 t),
tipping semi-trailers (up to 40 m³),
automobile cranes with a lifting capacity of 130 t and 200 t.
KGHM ZANAM has the domestic and EU license to transport goods by road, as well as freight forwarder's and carrier's liability insurance policies valid in the entire European region.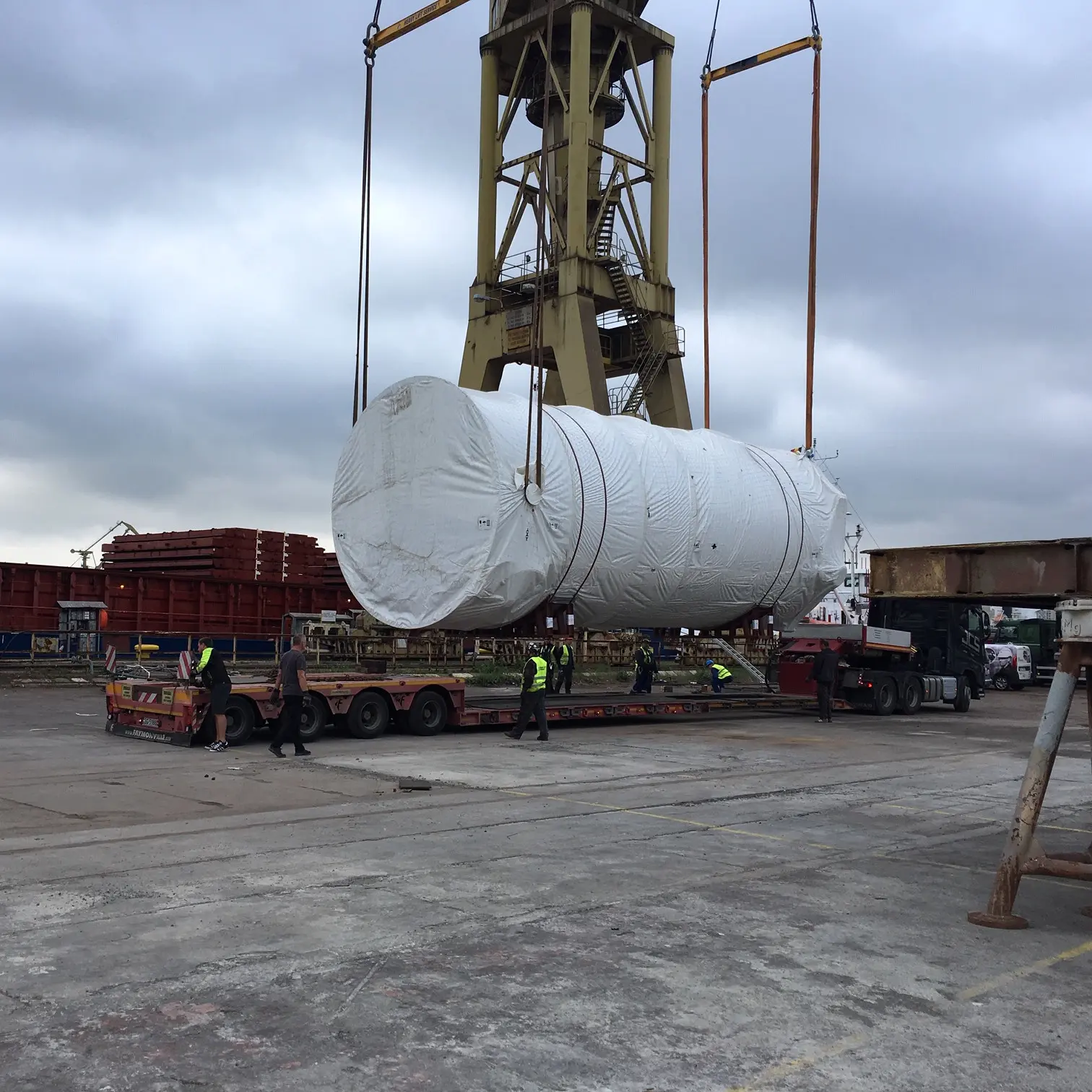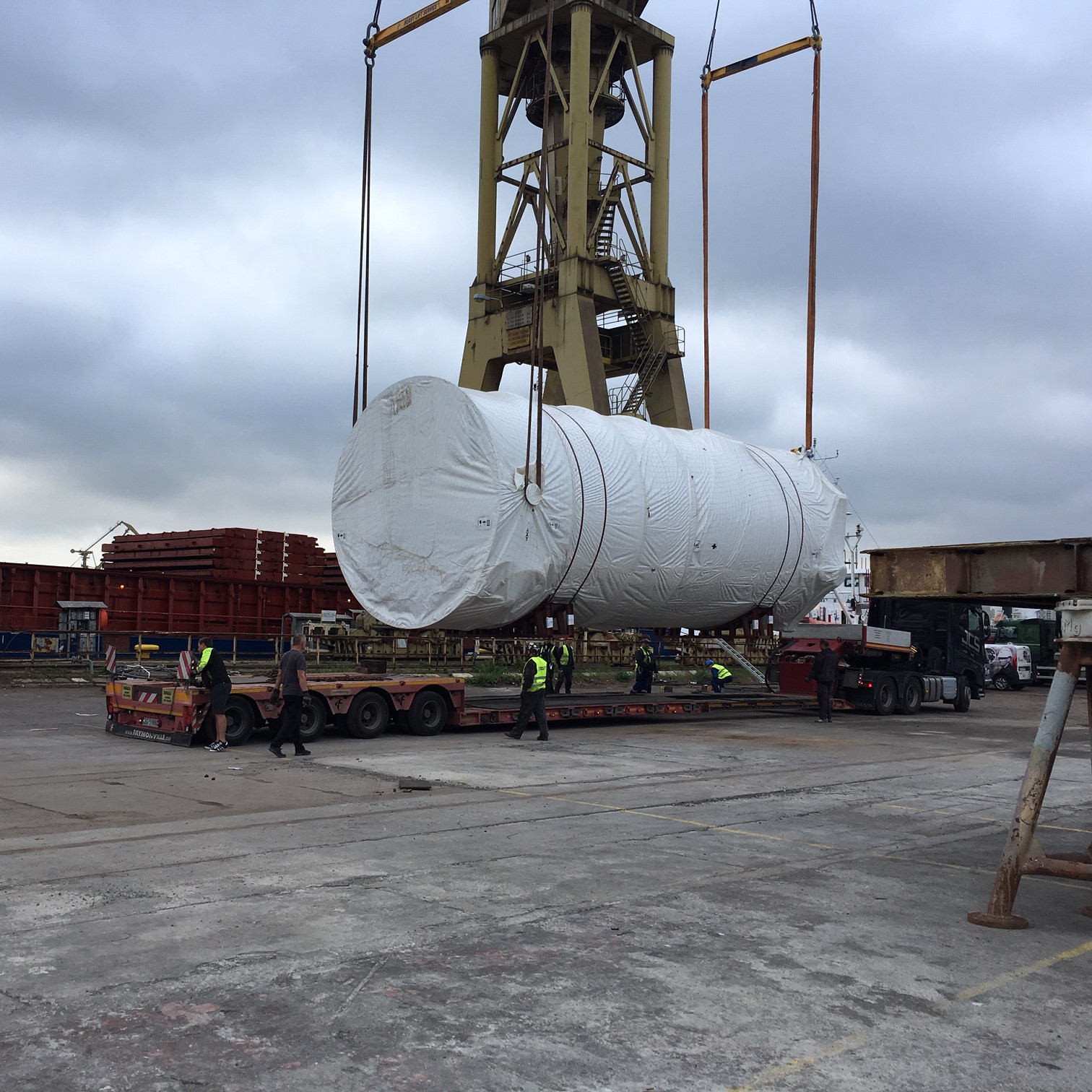 Organisation of transport of towers
organisation of transport of absorption and drying towers of the Sulphuric Acid Plant to the Legnica Copper Smelter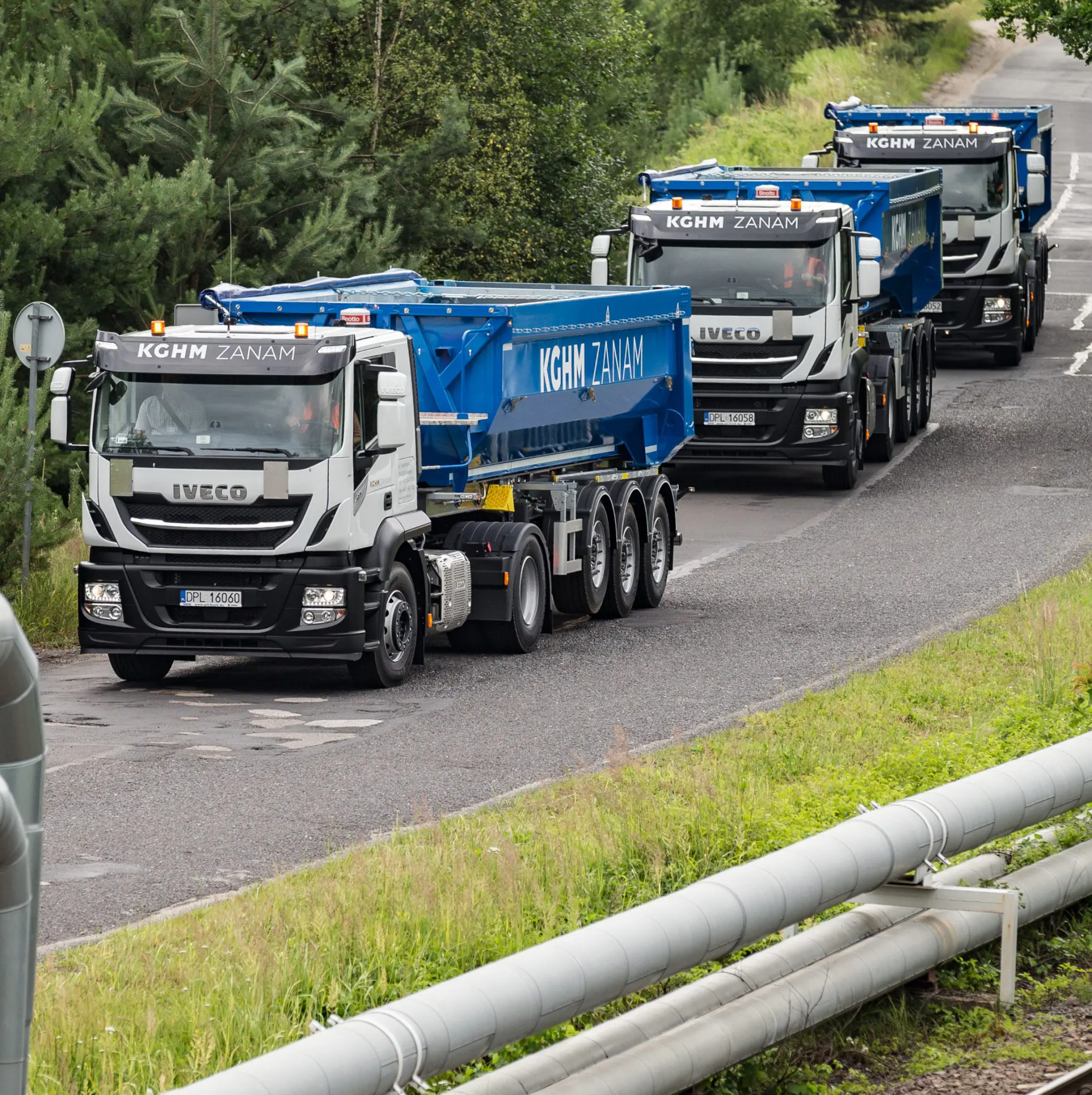 Transport of aggregates
transport of aggregates in connection with the expansion of the Żelazny Most Tailings.